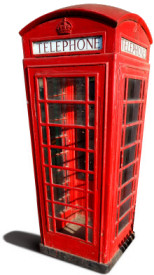 They say 'Translations are like women - either beautiful or faithful.'
Well, I try to do my very best to successfully combine both virtues ☺

I specialize in written translations, both certified and uncertified. Over the years I have dealt with a wide range of clients (including public institutions, business companies as well as private customers) translating for them a great variety of documents.

Thanks to my customer-oriented attitude I provide fast, high quality and cost effective translation services tailored to the specific needs of every client.


Documents may be handed over in person or submitted electronically by fax or email. In the latter case

advance bank payment is required -

see CONTACT





Certified translations may be sent by registered mail or by courier service (extra charge).


See sample translation (into English)
See sample translation (into Polish)