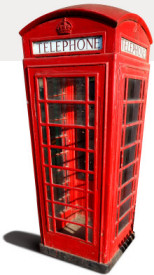 I am a graduate of English Philology Department at Maria Curie-Skłodowska University in Lublin, Poland. I have been working as a sworn translator of English since 1994. Pursuant to the
Act on the Profession of Sworn Translator dated 25th November 2004
I am on the
Register of Sworn Translators kept by the Polish Ministry of Justice
- my number is

TP/152/05

.

I specialize in written translations, both certified and uncertified. Over the years I have dealt with a wide range of clients (including public institutions, business companies as well as private customers) translating for them a great variety of documents.

Thanks to my customer-oriented attitude I provide fast, high quality and cost effective translation services
tailored to the specific needs of every client.
I look forward to cooperating with you.